Miracles of Recovery is now a Reality!
Available in print or Kindle, folks are getting their own copy of Miracles of Recovery available on Amazon.com or locally at My Favorite Books and Midtown Reader in Tallahassee.
At $4.99, this book is chock full of suggestions, examples and first hand-experiences in how anyone can maintain long-term sobriety!  $16.95 is the price for the print copy.
Note that for a limited time, if you order the print copy, if you ask for the Match program your Kindle is free!
By visiting my Book tab, you will find twelve (12) reasons why we can all use this book if we want to see improvement and personal growth in our lives, one day at a time.
Additionally, you may also like to listen to the latest  audio by clicking right here, "Family Forgiveness." See what you think.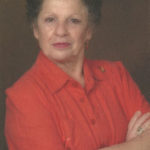 Genetics and environment helped to create a 30-year journey into the darkness of sex, drugs, and alcohol, all of which stripped me of opportunities to succeed and rise out of my self-imposed hell. It took 30 years of trying to escape from reality to connect-the-dots to freedom, and to find hope sufficient to do better. It was about time.
My name is Beth H. For the purposes of my book, it was suggested I let you know who I really am, even though my pseudo-name is Harriet Hunter. Since my walk into recovery in 1999, I've had one primary purpose.
To show others how they can achieve their miracles with a vision and determination to never ever go backwards one day at a time. I strive to be a conduit of encouragement to others by showing them what worked for me. Using practical tools for living, anyone can be free from the bondage of self, regardless of their situation by employing the 12-Steps of Alcoholics Anonymous, the fellowship and the village that is recovery.
My passion is to help others find hope.  
Over the course of my sobriety, I have worked with many women to find a peace within. I continue to facilitate meetings, bring hope to women incarcerated, and continue to sponsor both face-to-face and on line, encouraging and giving to others what has been so freely given to me over the years.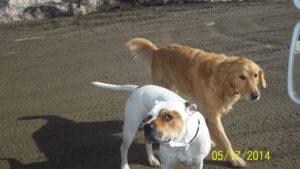 When I'm not writing or in meetings, I spend  time with my four-legged babies in and around my 2-acre woods.
I am a member of Tallahassee's Writing Association; Florida's Writers Association, Florida Association of Publishers and Authors, and Sisters of the Sentences Writers Group, (part of Fiction Among Friends group).  .
One common denominator that makes us equal, regardless of our experiences or journey, is our pain. Our pain is the same. It is this vision of equality that allows me to embrace and encourage others in and out of recovery. We are all children of a oneness. Please continue to come back often. Sooner or later, you will hear yourself in my blog posts.