HARRIET HUNTER IS NOW AN AWARD-WINNING AUTHOR!
Earlier in the year, Florida Authors and Publishers (FAPA) held their annual President's Award Conference. Much to my amazement, I came in first place and won the Gold Medal for my category (Self-Help/Inspirational). A special thanks to you, my gracious readers, for having the faith in me that I wasn't sure I had, to trust you would like Miracles of Recovery. To my beta readers, you know who you are, my editor and the huge village that is recovery, I thank all of you. Divinely inspired, Miracles of Recovery was conceived not just by me but by my Great Spirit of the Universe, through divine intervention and miracles that were afforded to me during its creation. If you double-click on this pictures, more will be revealed.
Now would be the perfect time for you to come and sign up for my newsletter.
WHY NOW? Because  we have begun give-a-ways now through December. The one person who brings me the most opt-ins from friends and family will receive a FREE Book Bundle worth at least $125.00 of free books! Each person who opts-in receives automatically the PDF, "Eight Ways to a Greater Self-Esteem!".
December the person who delivers to me the greatest number of people to opt-in will receive my book, "Miracles of Recovery" FREE, along with personalized message from me!  We can't win if we don't enter!
---
Genetics and environment helped to create a 30-year journey into the darkness of sex, drugs, and alcohol, all of which stripped me of opportunities to succeed and rise out of my self-imposed hell. It took 30 years of trying to escape from reality to connect-the-dots to freedom, and to find hope sufficient to do better. It was about time.
My name is Beth H. For the purposes of my book, it was suggested I let you know who I really am, even though my pseudo-name is Harriet Hunter. Since my walk into recovery in 1999, I've had one primary purpose: to show others how they can achieve their miracles with a vision and
determination to never-ever go backwards one day at a time.
I strive to be a conduit of encouragement to others by showing them what continues to work for me. Using practical tools, principles and promises as found in Alcoholics Anonymous, I show others what continues to work for me, and how anyone can be free from the bondage of self, regardless of their situation. Employing a change of perception through the Steps, the fellowship and the village that is recovery is what propels us forward.
My passion is to help others find HOPE  
Over the course of my sobriety, I have worked with many women to find a peace within. I continue to facilitate meetings, bring hope to women incarcerated, and sponsors women both face-to-face and on line. Encouraging and giving hope to others is what we all need, and what continues to be so freely given to me.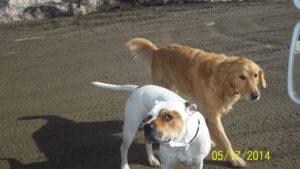 When I'm not writing or in meetings, I spend  time with my four-legged babies in and around my 2-acre woods.
I am a member of Tallahassee's Writing Association; Florida's Writers Association, Florida Association of Publishers and Authors, and Sisters of the Sentences Writers Group, (part of Fiction Among Friends group).  .
One common denominator that makes us equal, regardless of our experiences or journey, is our pain. Our pain is the same. It is this vision of equality that allows me to embrace and encourage others in and out of recovery. We are all children of a oneness. Please continue to come back often. Sooner or later, you will hear yourself in my blog posts.
If you're still are hesitant, come on over to the sidebar on the right and opt-in to my newsletter for a bit, as I promise you, more will be revealed.  Your information is sacred, private respected with great care. Last names are not required.